UFO Detectors & Related Products
UFO books, space artifacts, models, DVD's, meteorite jewelry.


UFO Detector
More than 1/3 of Americans believe in UFO's and one in 10 Americans believe that they have seen a UFO according to a study by National Geographic Channel.

UFO sightings are reported all over the planet by thousands of people. The real question is whether UFO's are interstellar vehicles visiting Earth? Most UFO sightings can be classified as misidentified aircraft, planets or other aerial phenomena, but certainly not all of them. There is that small percentage of UFO reports that can't be explained by any known aircraft or natural phenomena. And it is this small percentage of UFO sightings that create an exciting possibility.
More Information
Alien Head Bust
COMING SOON
More Information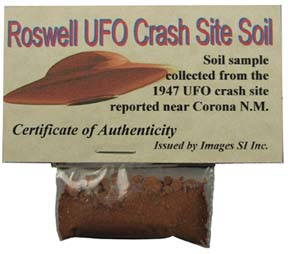 UFO Artifact
Own a piece of history

Red soil sample from the famous 1947 UFO crash site in Roswell New Mexico.

Small plastic bag containing soil sample attached to a Certificate of Authenticity card from Images SI Inc.


More Information
Mars & Moon Rock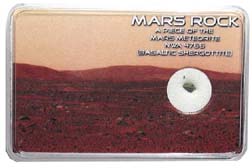 Though many meteorites have landed on earth only 34 have been identified as coming from Mars, making them extremely rare. Lunar Meteorites, originally discovered in Antartica in 1982, have been found all over the planet, but are more rare than diamonds. Own a piece of the cosmos today. Each Meteorite Sample ships in a plastic display case shown here.
More Information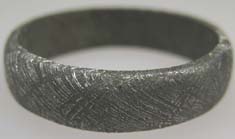 Meteorite Ring
This ring is made of a mix of Iron and Nickel from the Meteorite Gibeon found in Namibia in 1836. The total known weight of the Meteorite was 26,000 kg.
Group: Irons
Type: Octahedrite, fine
Class: IVA
Available from sizes 3 to 14


More Information
Meteorite Pendant
Campo Del Cielo
First documented by the early Spanish explorers in 1576 Campo del Cielo is aptly translated "Field of the Sky". The meteoritic iron was later used in making weapons for the war of independence from Spain. It is a polycrystalline, coarse octahedrite with silicate, graphite, and troilite inclusions of significant size.

Country: Argentina
Found: 1576
Group: Iron

More Information

A 1/48 scale model kit of the alien craft allegedly hidden in Nevada by the U.S. Government. As described by eyewitness and former government physicist, Bob Lazar. Our model is a 1/48 scale representation based on Lazar's research. Kit also includes a 1/6 scale Gray Figure, which reportedly is a facsimile of the species that flew the Area 51 UFO from the far reaches of the universe of the Earth. More Information
UFO Models

What really happened in Roswell New Mexico in 1947? Extraterrestrial Spacecraft that allegedly crashed at 11:59 on July 4 1947. This 1/42 scale model is based on drawings forensically composite by William Louis McDonald from interviews with witnesses and from the case files of authors Captain Kevin D. Randle, USAF Reserve, and Donald R. Schmitt.
More Information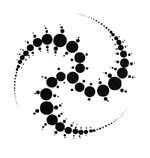 Transparent Crop Circle Sticker
Crop Circle stickers are 4" x 4" in size. The background is transparent. The printed crop circle graphic is available in various colors. Peel away paper back reveals a strong adhesive that allows you to place the sticker on any variety of surfaces.
More Information
UFO DVD's
Get the real story with this multimedia CD-ROM. This CD includes:

"Eyewitness Videos"
Interactive animations, videos and diagrams
Facts about the "Government Cover-up"
"Ask & Interact" in your own interview with Nuclear Physicist & Author Stanton Friedman
More Information
UFO Books
This book, co-authored by aviation/ science writer Don Berliner & Nuclear Physicist Stanton T. Friedman, offers an in depth look into the 1947 crash of flying saucers in New Mexico including the accounts of Dozens of witnesses and information gathered from recently de-classified documents about the crash.

Signed by Stanton Friedman


More Information